Welcome to CJV & Co Accountants
Here you will find expert accountancy advice.
Whether you are a business start-up or a large corporation, we give high quality, cost effective services from self-assessment tax returns to the more complex statutory compliance requirements, providing you, our client, with tax efficient strategies for running your business and organising your finances successfully.
CJV Accountants will guide and help you maximise your tax savings. You will find our fees very competitive. You won't receive surprise invoices, this is because your fee will be agreed and fixed beforehand, including flexible payment options that would help with your cash flow.
You can always pop into our offices. There are no initial consultation fees and all the advice you receive will be customised to your needs and in plain English so that it is easily understood.
So, whether you are running an established business or are starting a new one from scratch, we are at your service. Maintaining regular contact with you the client is very important and for this reason, if you need to chat we are only a phone call away, together with email and fax. You can also meet us face to face at your convenience. This could be arranged at one of our offices or if you wish, some where you are comfortable or do business.
We visit many areas quite regularly, so you will remain local to us be it where you live or do business at.
Do go ahead and contact us for your free consultation
Call 0208 847 8651/0
Our Services
We offer a full range of of professional services to meet client demands
ACCOUNTS PREPARATION

Limited Companies
Sole Traders &Partnerships
Property Income Landlords
Not-for-profit Organisations
Non-Resident Tax-payers
Self-Assessment Tax Returns
Construction Industry Scheme (CIS)
Tax Refunds

BOOKKEEPING SERVICES

Weekly, Monthly & Quarterly
Management Accounts
VAT Registration
VAT Returns, Monthly & Quarterly

PAYROLL SERVICES

Weekly & Monthly Payroll
Monthly & Quarterly Reporting
Annual PAYE Returns
BUSINESS START-UPS

Limited Company Registration
HMRC Registration
Registered Office (subjected to anti money laundering regulations)

MANAGEMENT SERVICES

Management accounts (Monthly, Quarterly etc)
Business & Financial Forecasting
Business Strategic Planning

TRAINING OPPORTUNITIES

Accounting & Accounting Software
Accounting in Action
Payroll Software
General Office Practice
Latest news
Catch up with the latest news and government legislations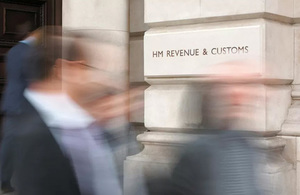 Use this scheme if you're self-employed or a member of a partnership and have lost income due to coronavirus. This scheme will allow you to claim a taxable grant worth 80% of your trading profits up to a maximum of £2,500 per month for the next 3 months. This may be extended if needed. Who
Businesses will be given an additional 3 months to file accounts with Companies House to help companies avoid penalties as they deal with the impact of COVID-19. From today (25 March 2020), businesses will be able to apply for a 3-month extension for filing their accounts. This joint initiative between the government and Companies House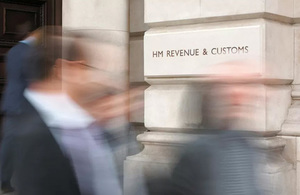 The deadlines for paying Capital Gains Tax after selling a residential property in the UK are changing from 6 April 2020 – understand the changes and what you need to do. From 6 April 2020, if you're a UK resident and sell a residential property in the UK you'll have 30 days to tell HMRC
Home